Switching from Thesaurus Payroll Manager to BrightPay mid year

Changing from Thesaurus Payroll Manager 2017 to BrightPay 2017 mid-year (payroll has already been processed for 2017 in Thesaurus Payroll Manager)
If you choose to change from using Thesaurus Payroll Manager to BrightPay, you can import your Thesaurus Payroll Manager details directly into BrightPay at any stage of the year, i.e. at the commencement of the new tax year or mid way through the tax year.
If you have commenced processing your payroll in Thesaurus Payroll Manager 2017 you can switch over to BrightPay 2017 at any stage during 2017.
Once the import is performed reports and payslips can be accessed from the first payroll period processed by BrightPay, all payroll periods previous to the import can be retrieved from Thesaurus Payroll Manager 2017.
To switch from Thesaurus Payroll Manager to BrightPay mid-year: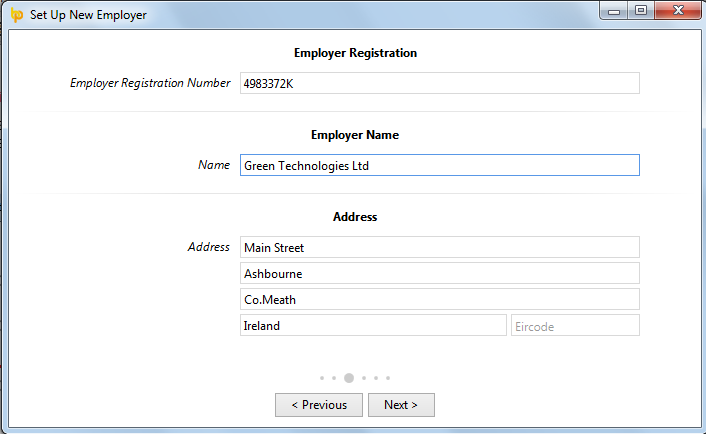 Export your BrightPay CSV file from Thesaurus Payroll Manager (in the

Utilities menu). If you run both weekly and monthly payroll in Thesaurus Payroll Manager, you will need to do this twice - once for weekly and once of monthly.

Save the CSV file to a location of your choosing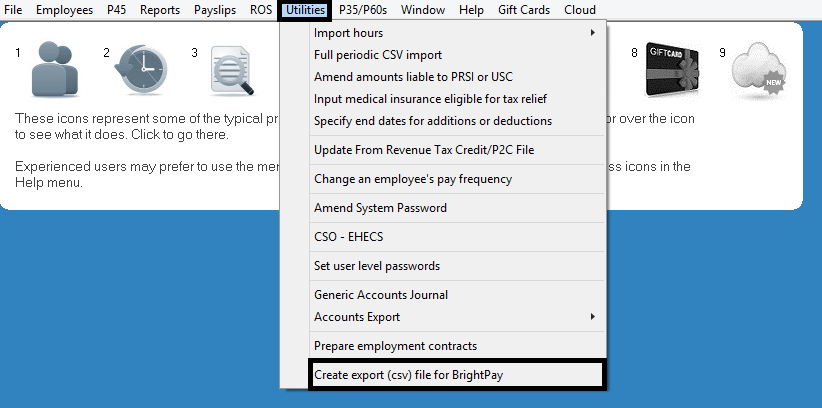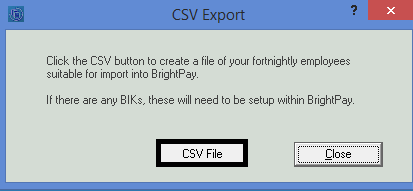 In BrightPay, navigate to File > Import/Export Data > Import Employees from a CSV File.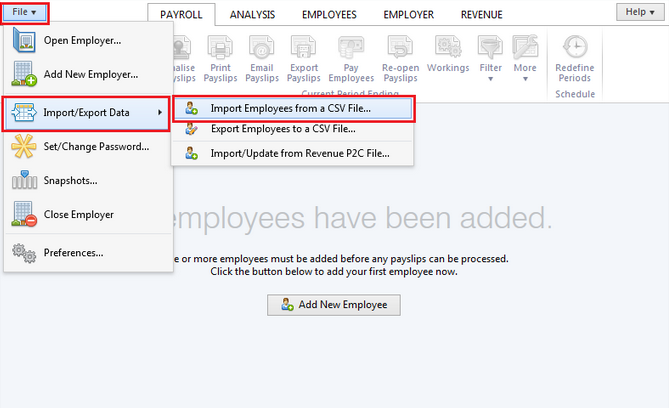 Select the file which you created within Thesaurus Payroll Manager. BrightPay will automatically recognise the CSV format that the file was exported in, simply click "import" to proceed.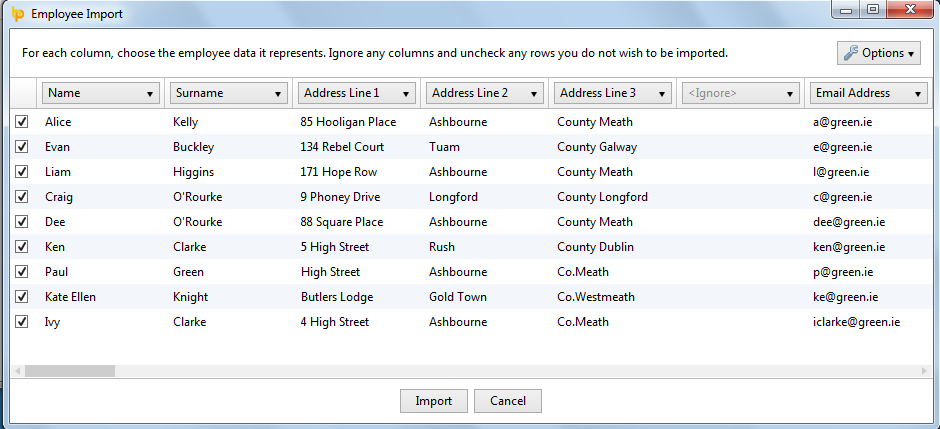 A message will appear to say the import was successful

On successful completion of the import BrightPay will give you an option to view a report of the year to date figures imported from Thesaurus Payroll Manager. Simply click on View Summary of Imported YTD Figures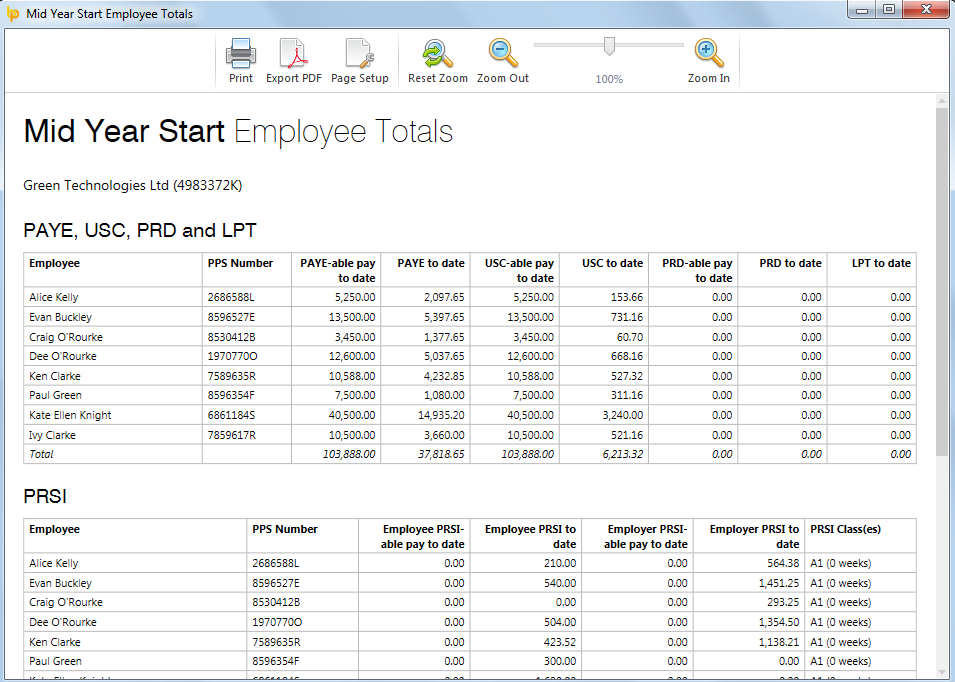 Your employees will now be in BrightPay. Check your employer and employee information and complete any BrightPay specific fields as required. You may need to set up things which could not be imported from Thesaurus Payroll Manager such as rates, additions/deduction types, pension schemes, benefit in kind, etc.
BrightPay will now prompt you to setup the payment schedule i.e. first pay date and the period ending date (period being paid for)
This should be set to commence on the next pay date due which would have been the next pay date had you continued with Thesaurus Payroll Manager.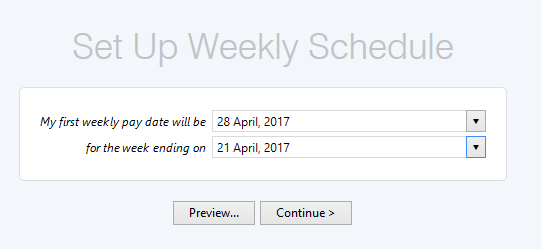 You are now ready to commence processing payroll within BrightPay.