It just works.
BrightPay works the way you want. It's incredibly flexible, letting you do what you need to do to run your payroll, no matter what type of employer you are or what your situation is. There are no unnecessary limitations or pointless restrictions on what you can do. It has proven to be a breath of fresh air for many customers who have switched from competing products.
Unlimited employees. Import employees from RPN, CSV, Thesaurus Payroll Manager or from many other competing software packages.
Run multiple payment schedules side-by-side with one-click access to any pay period.
Unlimited payments, additions and deductions on payslips. Just click the Add button, and you'll get another.
Any employee or group of employees can be reverted back or progressed forward in the payroll year at any time.
Print payslips on Thesaurus stationery or on blank A4/A5 paper.
Pay different employees on different dates.
Flexible reporting - you choose the information you want to see. Open multiple reports side-by-side.
The BrightPay users interface fills the application window, adapting to your PC's capabilities.
Free, unlimited support by phone and email.
So many features. So little clutter.
By far, the majority of the effort that went into creating BrightPay was in the design of the user interface. BrightPay gives visual priority to the most common payroll tasks, and shows or hides various features only as they become relevant. When payroll is straightforward, BrightPay keeps it simple. When payroll gets complicated, BrightPay makes it easy.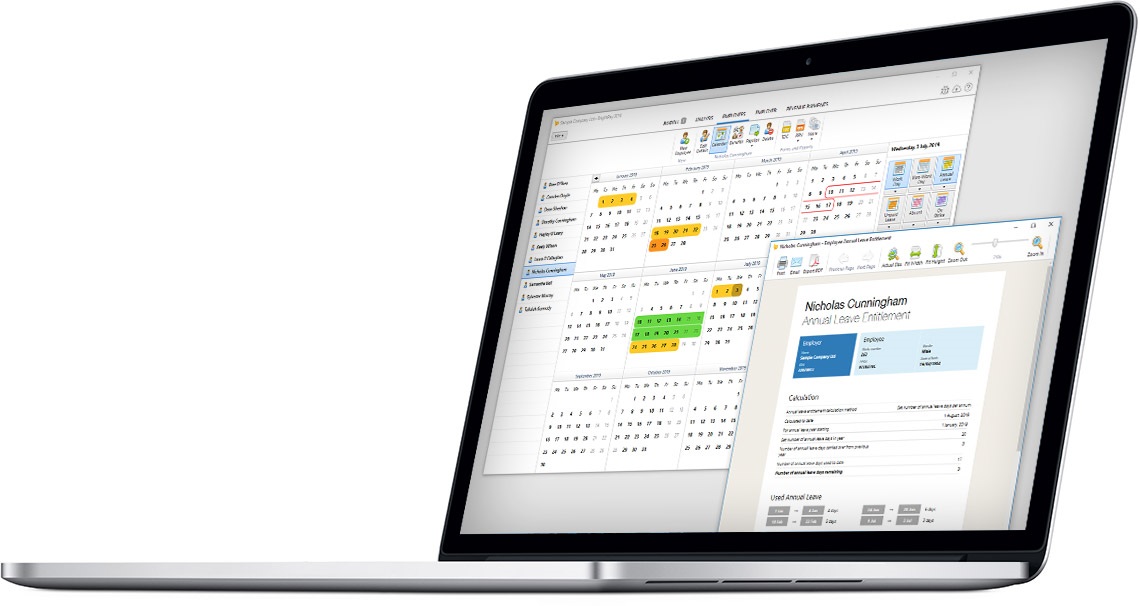 Weekly, fortnightly, 4-weekly and monthly payment schedules.
Basic, daily and hourly pay.
Benefit in kind.
Parenting benefit.
Customisable additions and deductions.
Pension scheme deductions.
Import/update from Revenue Payroll Notification (RPN), including PAYE credits and cut-off points, USC cut-off points, and LPT.
All PRSI categories.
Additional Superannuation Contribution (ASC).
Emergency basis.
Live calculation, with preview.
Starters and leavers.
Print, email, and export payslips.
Employee calendar.
Holiday pay.
Flexible reporting.
Track Revenue payments.
PAYE Modernisation made simple.
From 1st January 2019, in the most significant reform of the PAYE system in Ireland since its introduction, employers no longer submit end-of-year payroll returns, but are rather required to report their employees' pay and deductions to Revenue each time they are paid. BrightPay not only ensures you are kept fully compliant with the new requirements, but makes it really clear and easy.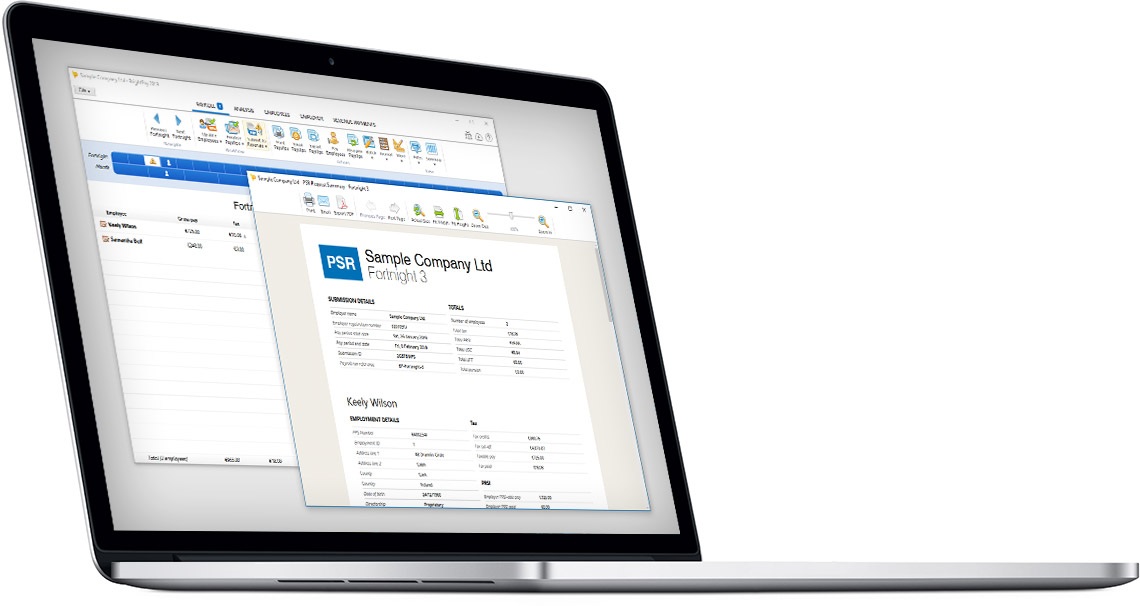 Easily import your Revenue certificate (which is required to authenticate your submissions to Revenue).
Check for Revenue Payroll Notifications (RPN) each pay period, and keep your employees up to date in line with Revenue's instructions. Where RPN updates are detected, they can be previewed and applied with a single click.
Send a Payroll Submission Request (PSR) for each employee payment. BrightPay provides a full print/email-friendly preview of PSR content, and walks you through the process of sending to Revenue.
BrightPay tracks the state of all your employees each pay period, and alerts you where RPNs need to be checked for or updated from as well as where PSRs need to be sent (or re-sent).
At a glance comparison and reconciliation of the tax liabilities recorded in BrightPay against the tax liabilities as reported by Revenue.
BrightPay stores all Revenue communication logs for your reference, and relays any submission errors back to you in a clear, user-friendly format.
Cloud backup. Employee Self-Service.
BrightPay Connect is a powerful add-on which enables secure automatic backup of your payroll data to the cloud and a web based self-service dashboard for you and your employees. Find out more about BrightPay Connect here.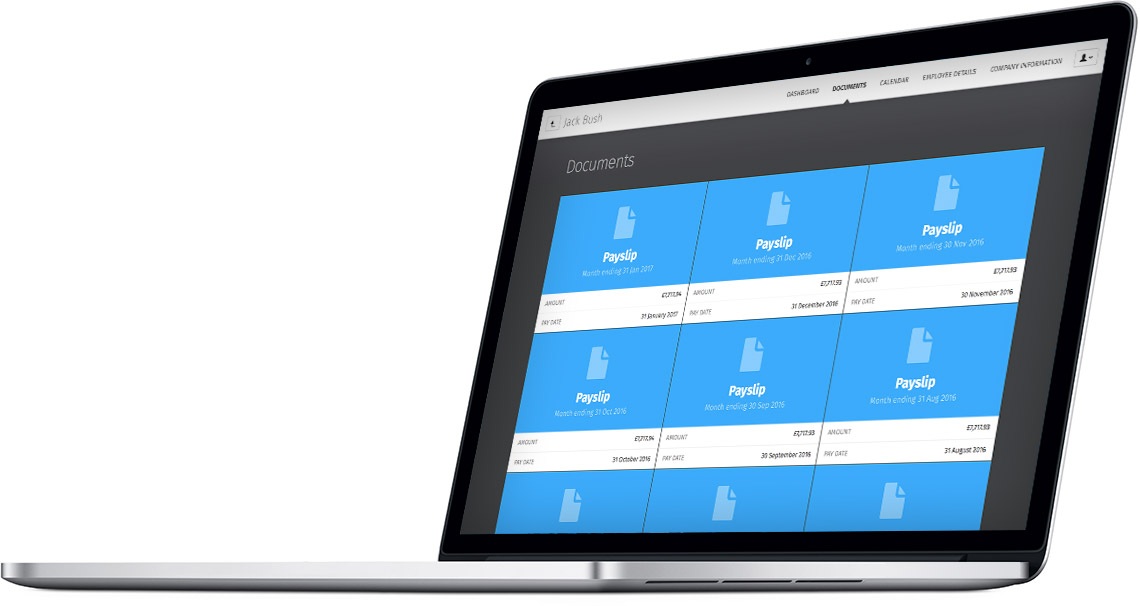 Automatically back up your payroll data from your PC to the cloud.
Restore a cloud backup to your PC at any time. This works whether you want to rollback a file to an older version on your existing computer, or restore your payroll data onto a new computer.
Provide your employees with a powerful self-service dashboard, allowing them to:

Access payslips and other payroll documents.
View calendar and request leave.
Update personal details.

Bureaux users - give your clients a comprehensive employer dashboard, allowing them to:

Access all employee information and documents.
View employer-wide calendar.
View reports.
View Revenue payments.

Online dashboards are accessible from PC, Mac, tablet or smartphone.
Securely and reliably powered using Microsoft Azure.
Payroll software you can trust.
BrightPay has passed through rigorous testing processes that ensure performance, accuracy and security. We have been developing payroll software for the past 20 years and you can benefit from all our hard work and experience.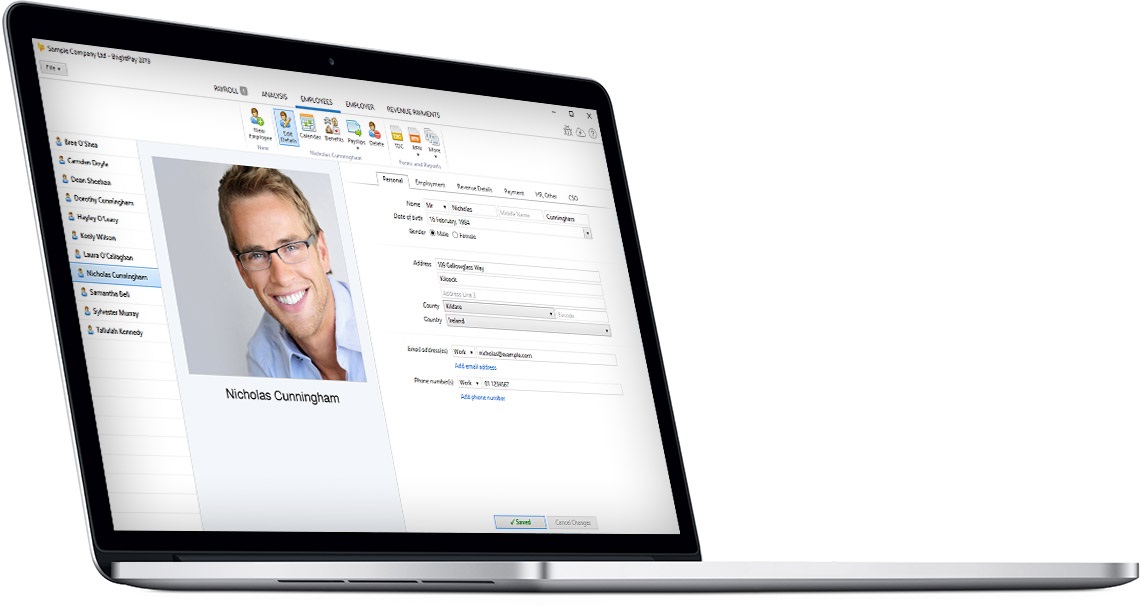 Comprehensive application-wide validation prevents you from entering invalid information or carrying out invalid actions.
Reminds you about important actions you need to take, or changes you may need to make (for example, unsent PSR submissions, incorrect PRSI class, etc.)
View the step-by-step workings for the calculation of Pay As You Earn tax (PAYE), Universal Social Charge (USC), Pay Related Social Insurance (PRSI) for both employee and employer, Additional Superannuation Contribution (ASC), Local Property Tax (LPT) and Benefit in Kind (BIK).
BrightPay lets you password protect your payroll data, as well as PDF exports.
All internet communication is encrypted.
Can be easily used with cloud storage services such as Dropbox, Box, OneDrive, Google Drive, etc., or within your own private network.
No hidden costs - BrightPay is priced per tax year which includes full functionality and free support.