Preparing a P45 Part 3 for ROS
For new employees who have provided a P45 from previous employment, a P45 Part 3 can be completed and a ROS P45 Part 3 file prepared in BrightPay for upload to ROS, in order to register the new employee.
To do this, select the employee in question within Employees and click the P45 Part 3 option on their menu toolbar:
1) On the P45 Part 3 screen, ensure that the employee details entered are correct and amend if necessary.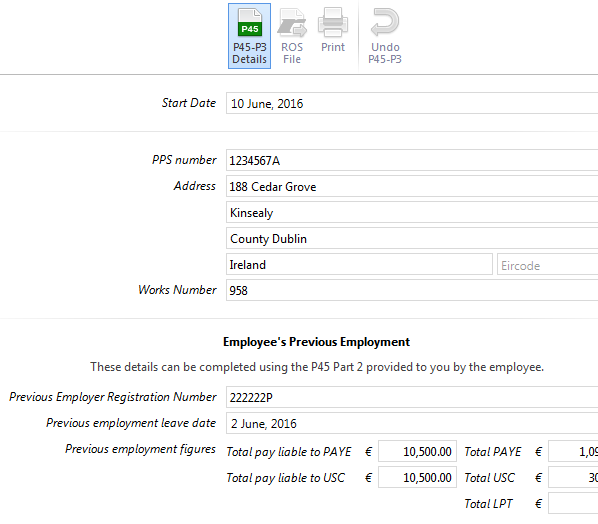 2) Click 'Continue' to confirm these details and to set the employee's start date.

3) Should you need to undo the P45 Part 3 at any stage to make amendments, simply click 'Undo P45 Part 3' on the menu toolbar.
4) To prepare the ROS P45 file, select the 'ROS File' option on the menu toolbar. Enter a contact name and phone number, if desired. When ready, click Prepare ROS File and save to a location of your choice.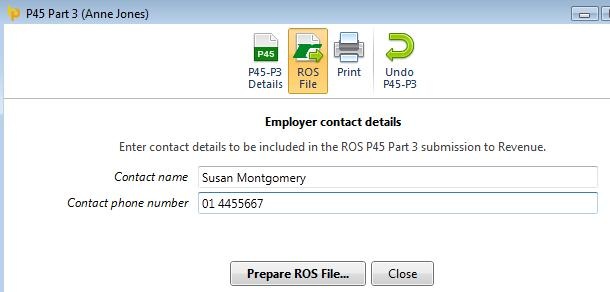 The P45 Part 3 file is now ready for upload through your ROS utility.