Client Details
The following client information can be recorded for each employer in BrightPay.


Contact name, email address and phone number


Alternative contact name, email address and phone number


Managed by


Status


Due date


Default password


Notes


Label colour

This information can be entered or edited directly via the BrightPay Open Company screen, by right-clicking on an employer and selecting the "View/Edit Client Details" menu option (this menu also includes a quick one-click link to set a label colour).



Alternatively, the information can be entered via the "Client Details" tab in "Edit Employer Details" when a company is open in BrightPay.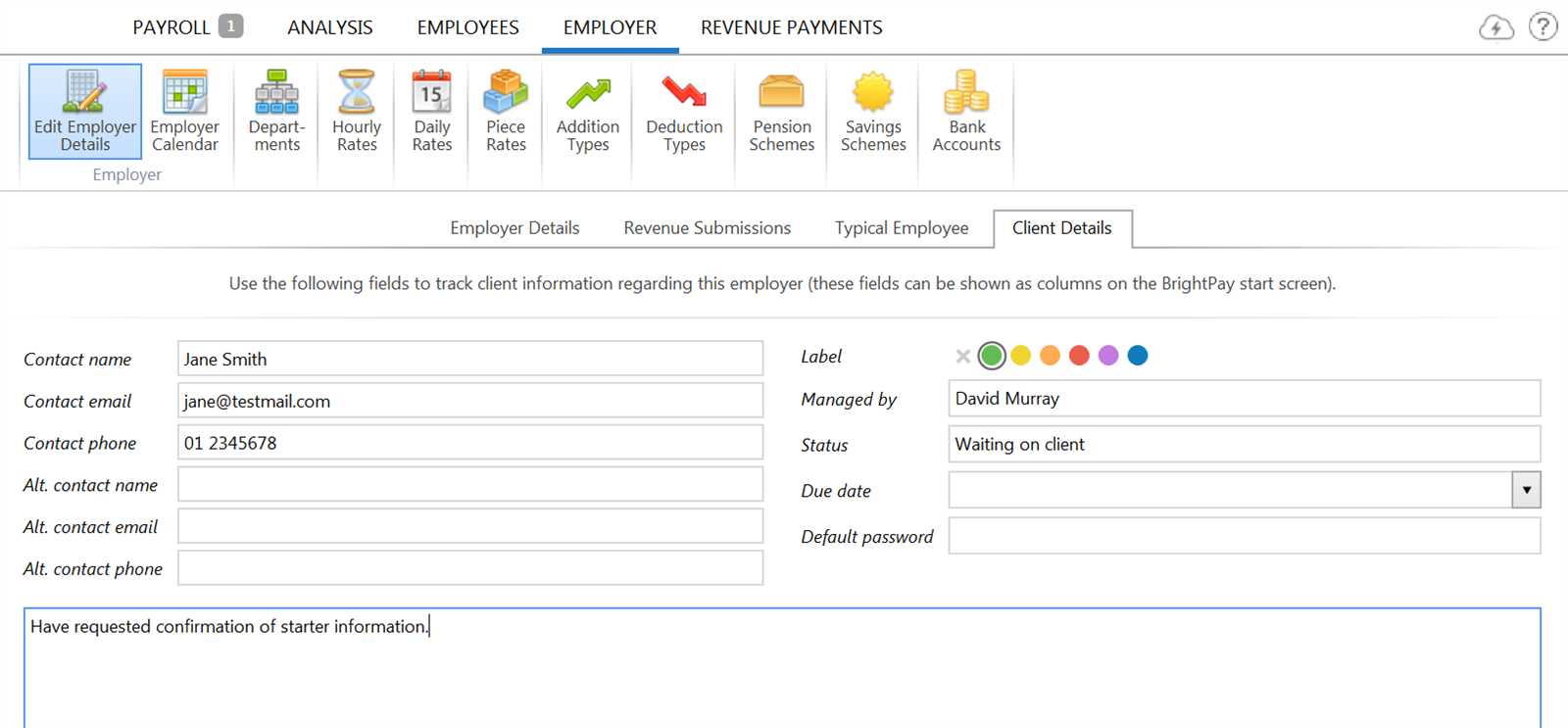 Perhaps most usefully, these client details can be shown as columns on the BrightPay startup window, enabling you to more effectively manage your client workflows as an individual or across a team.


To set the columns to appear on the startup window, right click on the open employer screen and select "Choose Columns".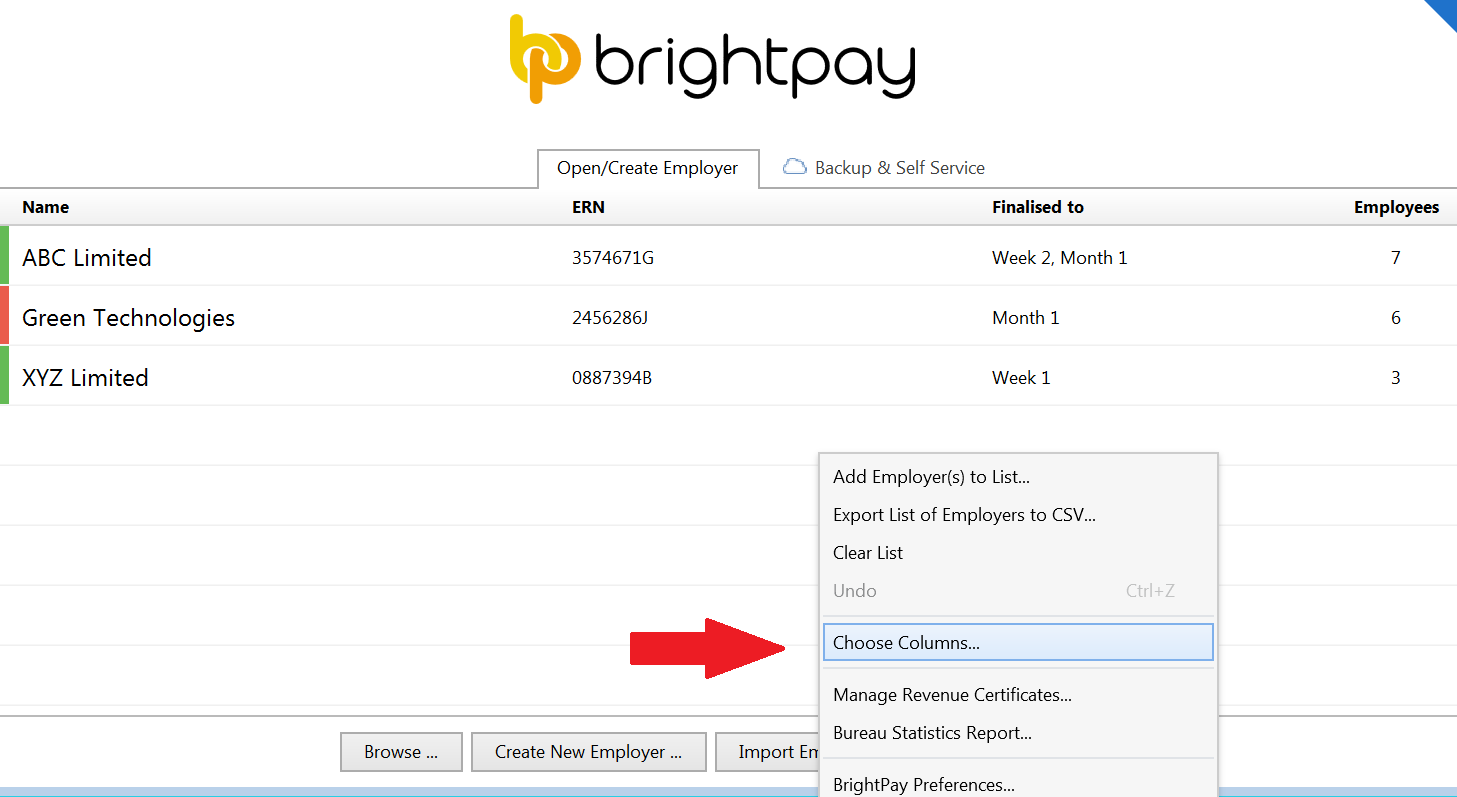 Select the columns you would like to display, followed by "OK" - the startup window will now be updated to reflect the changes.