Emergency Tax Basis
An employer is obliged to operate the Emergency Basis of PAYE and USC when they do not receive a Revenue Payroll Notification (RPN) for an employee.
RPNs will not be received when:
An employee has not provided their Personal Public Service Number (PPSN)
Employee is not registered for Pay As You Earn (PAYE)
Employees will automatically be registered for PAYE when they register a job or pension using the 'Jobs and Pensions' service.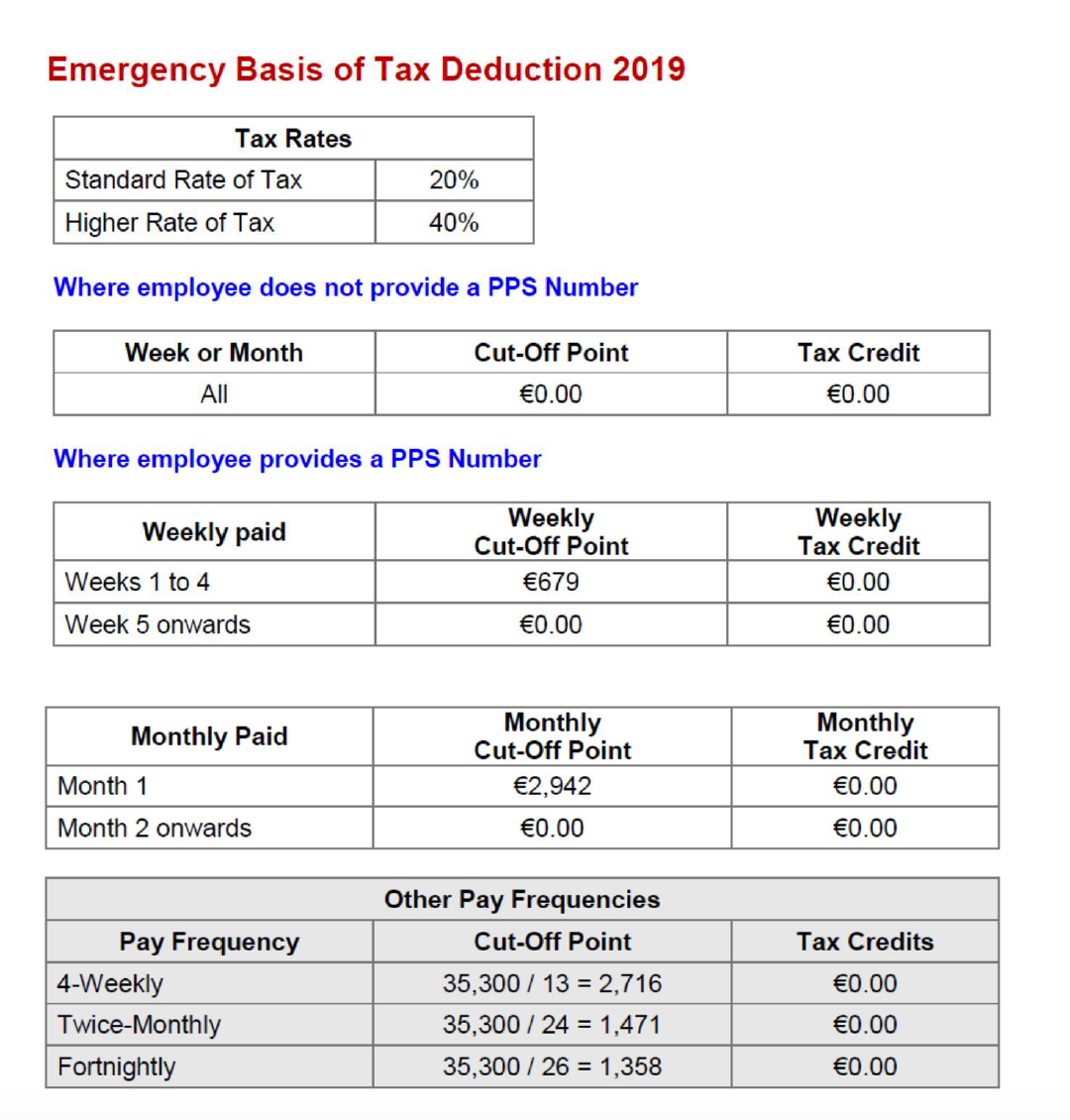 The basis to be applied to the calculation basis of PAYE and USC deductions applied to an employees salary are always tied.
PAYE Cumulative
USC Cumulative
PAYE Week One/Month One
USC Week One/Month One
PAYE Emergency
USC Emergency
The only exception to this rule is Exempt cases. An employee can be hold PAYE exempt status but the standard USC rates and COP apply on either a Week 1 or Cumulative basis.
Likewise an employee can be USC exempt but subject to PAYE on a Week 1 or Cumulative basis.